2 piece fit 140kg custom made
Custom made by Clawsets ❤️
Custom made 2 piece by Clawsets is dedicated to all body size weight 50kg - 140kg. 2 in 1 in trend fashion where you can wear it in 3 style
1) tuck in to give you more fun look
2) wear them without pants on to give you more sexy feelings
3) wear it without tucking in, to look more versatile
1 design with 3 fashion style first in Malaysia. Premium material, in trend design get yours before it sold out.
With variety fashion & colors to choose from, we believe that our custom made series will make you feel comfort, beautiful & confident the moment you put it on.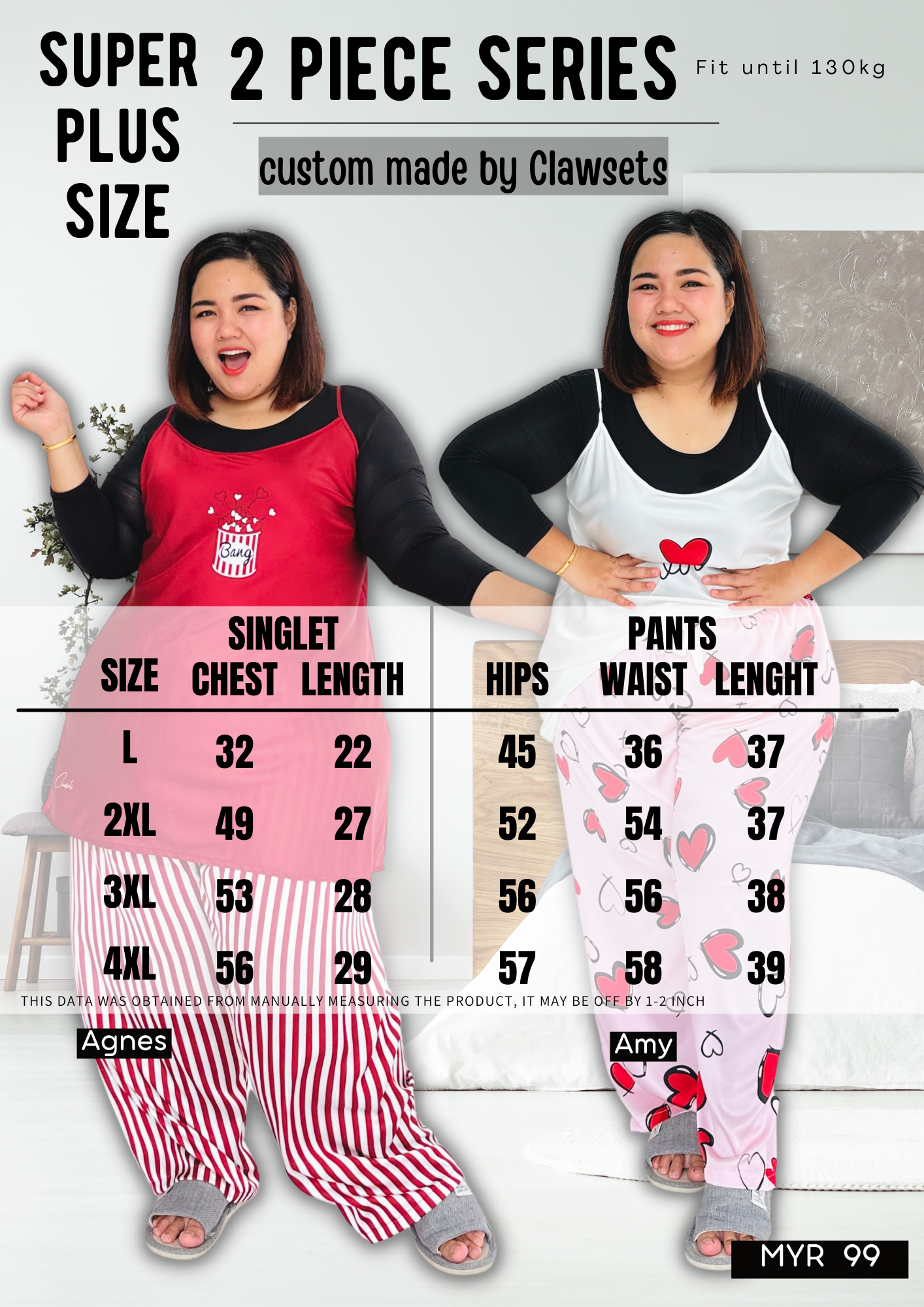 Size suggestion
XL - 50 - 75kg
2XL - 80 - 100kg
3XL - 100 - 120KG
4XL - 120 - 140KG
Special for plus size we have few design for you to choose from
1) Sexy darling series
2) 3 piece Ellysa series
3) Boyfriend shirt series
4) Night dress series
5) 2 piece Sexy series
6) Premium robe series
Custom made product is limited stock. Design will be change from time to time. Get it while it last!